Production opportunities
We make ice cream from milk and coconut oil, while in Europe ice cream is usually produced from regenerated skimmed milk or vegetable fats. In addition to ice cream production, we can offer a wafer cup manufacturing service. The company uses the state-of-the-art equipment for ice cream production specially adapted for producing ice cream in traditional wafer cups, cones, bowls or on sticks. The main forms of the ice cream produced are shown in the picture on the left.
Ice Cream Production Department:
5 production lines
Production capacity: ~ 600 tons per month
Wafer Cup Production Department:
2 baking lines
Production capacity: ~ 5 million cups per month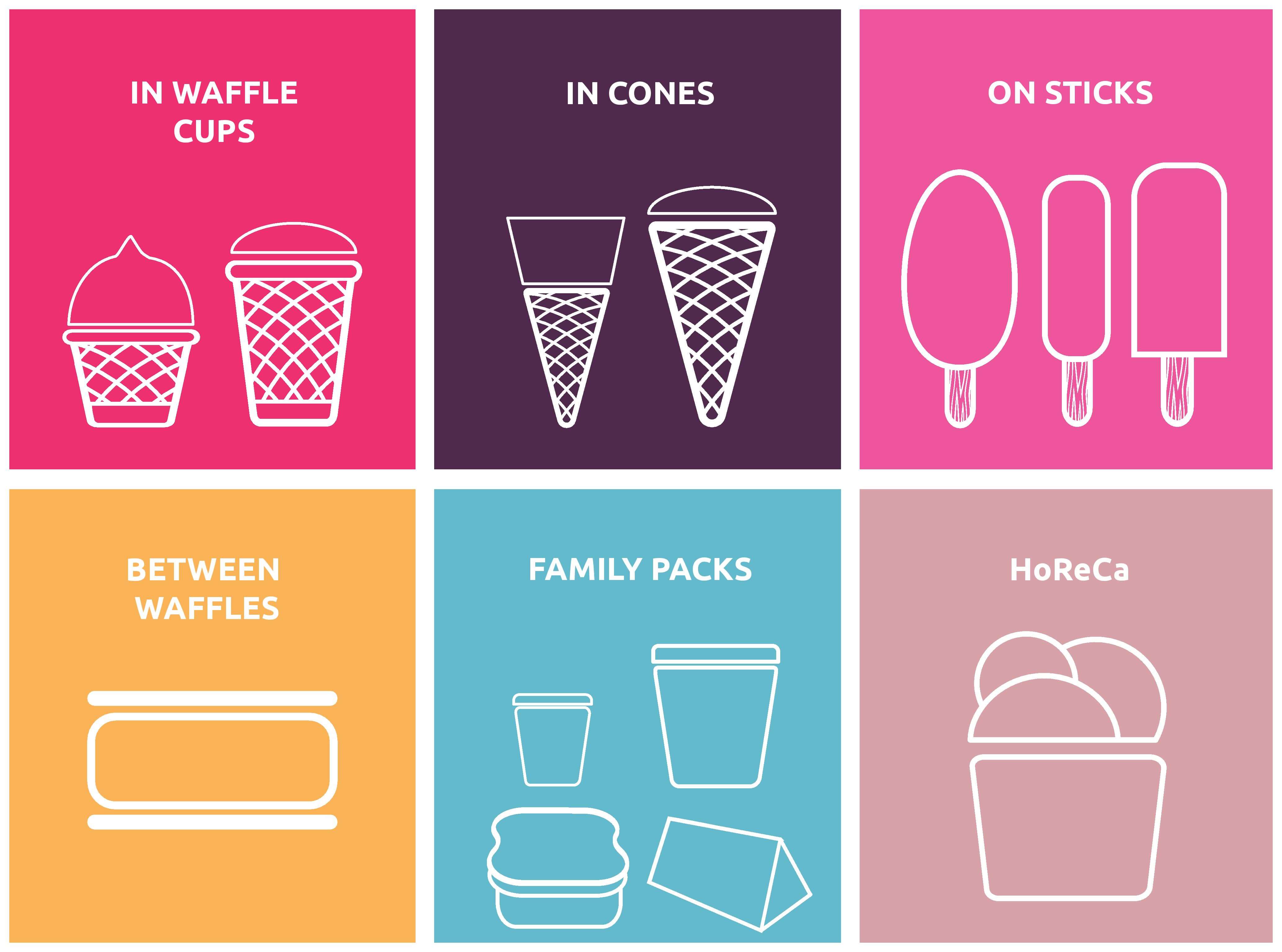 Quality policy
ICECO ledai, UAB produces only high quality and safe products that meet consumer expectations. Constant physical, chemical and microbiological analysis of raw materials, ancillary materials and finished products is carried out in the Lithuanian and German accredited laboratories.
The company has implemented an integrated quality, environmental protection and food safety management system in accordance with the requirements of ISO 9001, ISO 14001, ISO 22000, as well as the International Food Safety (IFS) standard.
The quality management system of ICECO ledai, UAB is regularly audited by the internal auditors of the company and it also undergoes external audit. Such consistent and continuous controls ensure that only high quality ice cream is supplied to the market.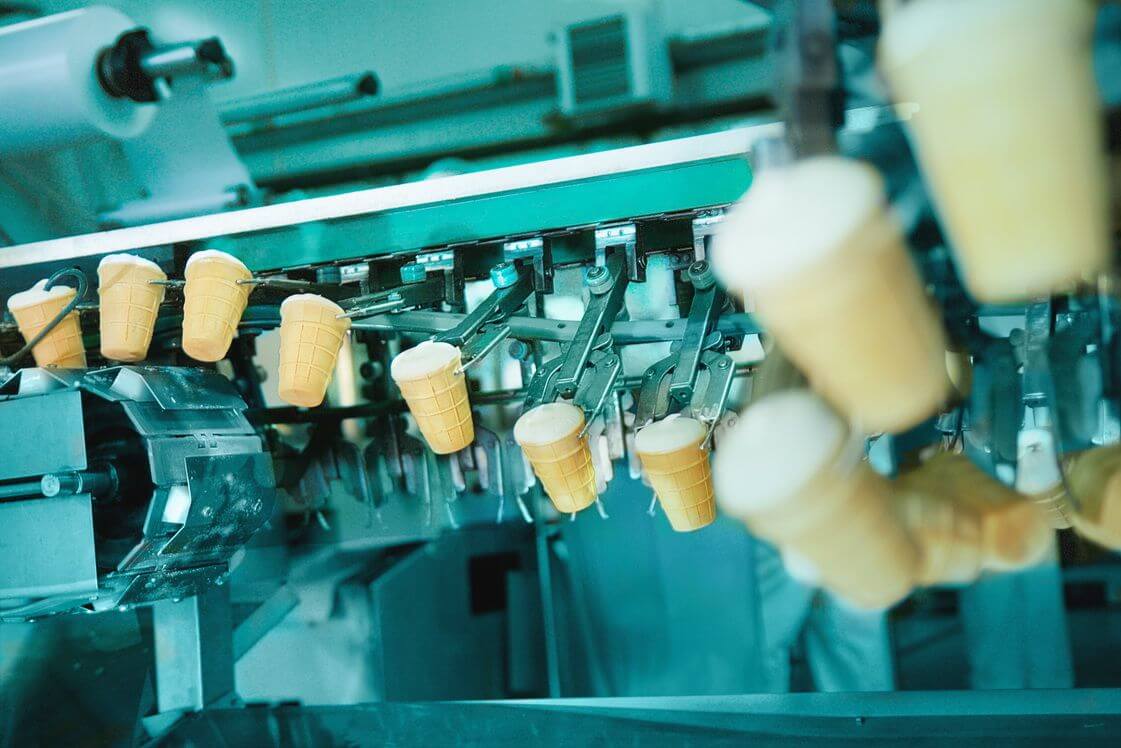 we are certified